Forward email
Sophia's Well of Wisdom | 19619 Mella Drive | Volcano | CA | 95689
Tahlequah, OK from November 4 – 12. Ministers of LCCC come together for a retreat and continuing education at the annual conference.
November Blessings,
Rev. Patsy
Festival of Peace
The last Sunday of the month is the
First Sunday of Advent and we will have our annual winter workshop to kick off the Holy Season.

The year's event is a Festival of Peace.

Starting at 10 a.m. with morning meditation, the focus of the Wisdom Circle is Proclaiming Peace!

A potluck Soup Luncheon will follow, so bring your favorite winter soup. Bread, crackers, and drinks will be provided.

At 1:30 in the afternoon the festival will continue with
The Music of Peace, followed by a Peace Walk, a Peace Circle,and ending at 4 p.m. with Prayers of Peace for All People, Faiths, and Cultures.


Join us in proclaiming "Peach on Earth and Goodwill to All People." You are welcome to join us for any or all of the festivities.
Spirit Journal with Lynnea

As I watch my thoughts, I find I try on different thoughts like trying on shoes and considering what outfits would go with them, where would I wear them? How do they feel on my feet. I color the moment with pictures of another reality, the illusions in my head. And with the pictures come emotional reaction and thoughts generated by the emotion.
I am Judgment – immediately I feel tension between my shoulder blades and a sense of righteousness encases my view.
I am Gratitude – my heart fills with an all-pervading warmth and love expands my view.
I am Forgiveness – Acceptance of All releases my mental program and freedom unknown flows through heart and mind.
I am Fear – dark armor entombs my heart, impenetrable and isolating causing barriers of separation, allowing anxiety and isolation.
I am Love – My heart blossoms, a flower with a thousand petals for a thousand experiences and relationships.
More and more I come to see how we are caught in this web of illusion, Maya. Why is this? Why aren't we born accepting the reality in front of us?
This dissolving of the illusion I had for just a moment this morning.
Lynnea Honn is a eager student of the Ageless Wisdom. She is a creative writer, baker, lover of animals, equestrian and riding teacher. She is also the SWOW registrar and can provide information about the sacred education opportunities that we provide. Contact her at 267-5687 or email registrar.
Creative Invocations with Mike
Mike Mason is a certified Business Coach and Life Coach. Besides running his business, Creative Outlet, Mike is also an artist, journalist, and athletic coach. He assists and serves in many capacities at SWOW. One of the joys of his service is the weekly Invocations that he writes and shares for the opening of the Sunday Morning Meditation. Visit Mike at his website www.coachmikemason.com.

Father, Mother Creator,

Help us to see our potential.

Help us to see life as whole,

And in doing so remind us,

That when someone dies to the self

In order to live in spirit,

He or she moves beyond the pairs of opposites,

And to a state of Divine knowledge,

Sincere compassion,

Eternal bliss,

And pure love.

Give us the creativity,

To envision this journey,

The will to start it,

And the strength to continue it…

Knowing that the trek never ends.

Amen
A Course in Miracles

SWOW is please to continue sponsoring A Course in Miracles weekly study group that is still going strong under the leadership of Helen Bonner, Ph.D.

Dr. Bonner has been a student of ACIM since the introduction of the work in the 1980's and has been a teacher for many years. She truly believes in the power of the course to bring about change.

The study group meets weekly on Tuesdays from 7-9 p.m. at La Creativa Gallery, 42 Main Street in Jackson, CA. Contact Dr. Bonner at 257-1832 or email her at hbonron for more information.
Spiritual Practice Circle

After holding the weekly Practice Circle on Wednesday mornings the last couple of years, we have decided to move it to the evening. Starting in November Practice Circles will be held weekly on
Mondays from 5:30 – 7 p.m. The format for the Practice Circle begins with a 20 to 30-minute meditation followed by either a Healing Circle, a Sophia Circle, or an Inner Light Circle. In the Healing Circle, we practice Reiki (Sacred Energy Healing) with healing hands; in the Sophia Circle we practice compassionate listening and speaking from the heart; in the Inner Light Circle we practice spiritual study for spiritual development and transformation.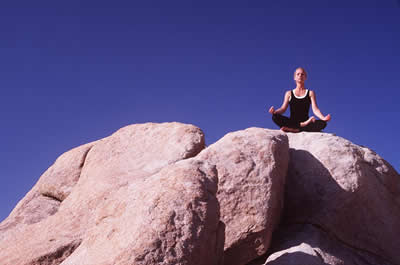 The weekly schedule is as follows:
1st Monday – Meditation & Sophia Circle
2nd Monday – World Healing Meditation & Reiki Healing Circle
3rd Monday – Centering Prayer & Sophia Circle
4th Monday – Body Meditation & Inner Light Circle
5th Monday – Guided Meditation & Spiritual Conversation
More Changes!
Yoga with Candace Sullivan on Wednesday evenings will be suspended until 2012. Candace is taking some vacation time visiting family in New Zealand over the holidays. Thank you Candace for sharing your gift of Kripalu Yoga with us.

We will be exploring options of providing a feasible yoga practice for those with physical challenges and with getting the word out to the community. Blessings on your travels Candace!
Sophia's Well of Wisdom
Spiritual Wellness for Body & Soul
270 Hanford Street, Suite A
Sutter Creek, CA All events are held at this address unless otherwise noted.
(Across from the Day's in on Old Highway 49)

Holistic Massage & Bodywork
Patsy, Mary Beth, and Rita are Certified Massage Therapists licensed by the California Massage Therapy Council and affiliated with Associated Bodywork and Massage Professionals. Each has been trained in several modalities of massage, energy work and bodywork. We focus on the holistic treatment of
body, soul and spirit in every session.


Call for Appointment:
Patsy @ 418-9003
Mary Beth @ 419-2022
(Rita is on retreat this month.)
visit www.swow.massagetherapy.com

Spiritual Care Services
with Rev. Patsy @ 418-9003

Forward email
Sophia's Well of Wisdom | 19619 Mella Drive | Volcano | CA | 95689
<span>%d</span> bloggers like this: